You've probably heard that SEO is essential for any website that wants to rank high on search engine results pages (SERPs). But what about video SEO?
Just like optimizing your website's title and description tags can help it rank higher, you can follow a few critical practices to optimize your videos for search engines. Check out this article to learn more!
Why Follow These Recommended Video SEO Best Practices?
If you aspire for high rankings of your videos on search engine results pages (SERPs), you need to Optimize your videos for SEO. Like optimizing website content, optimizing videos requires following best practices to make them more visible and attractive to search engines and users.
Here are some video SEO best practices to follow:
1. Use descriptive and keyword-rich titles
2. Create transcripts of your videos
3. Use tags and tag your videos accordingly
4. Optimize your thumbnails
5. Create compelling descriptions
6. Promote your videos
7. Analyze and measure your video's performance
By not neglecting these easy-to-follow best techniques, you can improve your video SEO and increase the chances that your videos will rank highly in SERPs.
Is your video content checking the boxes of Google's algorithm?
Before publishing a video, you must give the final touches to it. We mean to prepare it for Google's algorithm. There are four questions you must solve before posting a video online.
Does your video have proper on-page text?
Did you add the correct page title, headings, location, and description?
Did you attach referral links?
Associating other sites with your video supports expanding your network and online engagement.
Is it written in a markup language?
Providing structured data is vital to ranking high on Google.
Does it include valuable content?
Google can access the file you want to upload to analyze the audio and visual content if it's worthy of being available online.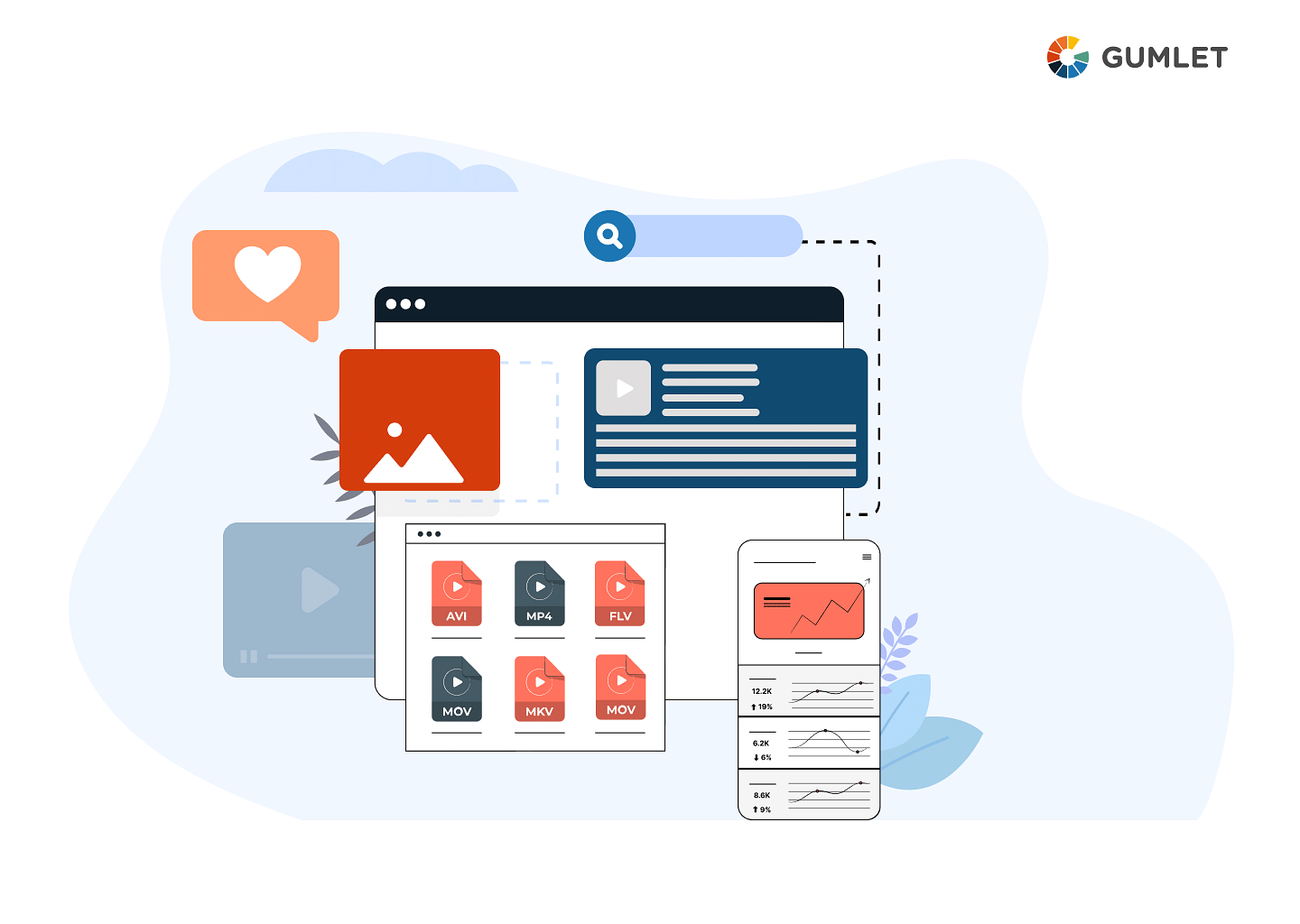 #1: Provide Public Access to Videos
It's essential to make your video content publicly accessible. This means that anyone should be able to view your videos without having to log in or provide any personal information.
Making your videos public makes it easier for people to find and share your content, which can help to increase your reach and engagement.
There are a few different ways to make your videos publicly accessible. One option is to host your videos on a famous global platform like YouTube or Vimeo. Another option is to embed video on your website or blog.
Whichever method you choose, be sure to include relevant keywords and descriptions so that people can easily find your content.
#2: Integrate Structured Data
One of the best ways to ensure search engines properly index your videos is to use structured data. By adding structured data to your video pages, you're essentially giving search engines a road map of your site.
This makes it effortless to index your content and improve your search ranking. Search engines love structured data.
Structured data help search engines understand the content on your website and make it easier to index. Adding structured data to your blog posts can help improve your SEO and get your articles indexed faster.
Here are some tips for adding structured data to your video posts:
1. Use a shared vocabulary that you can use to markup your content. All major search engines support it and help them understand the meaning of your content.
2. Use rich snippets to provide additional information about your content. They can include things like author information, ratings, and comments.
3. Use microdata to add HTML elements, which are supported by all major search engines and easy to implement.
4. Use open graph tags by social media platforms like Facebook and Twitter to display your content richly.
#3: Add Impressive Thumbnails
Only high-quality videos will ensure digital success. This said it's highly recommended to have great thumbnails.
Video thumbnails are the first impression of what people expect when users come across your video, so you need to make sure they're enticing and give a good idea of the video.
Creating high-quality thumbnails might take some time and effort. You need to make sure that the image is clear and concise and accurately represents the content of the video. Spend some time creating multiple options for each video, and then choose the one that you think will be most effective.
If you put in the time to create high-quality thumbnails, you'll be rewarded with more views and engagement from your audience which can be tracked using video analytics.
#4: Do Not Neglect Submitting a Sitemap
If you opt for high visibility of your videos by search engines, it is essential to submit a video sitemap. This will help the search engines index your videos and make them easier to find.
There are a few elements you might need to fit in your video sitemap:
• The URL of the video page
• The URL of the video file
• The title of the video
• A description of the video
• The length of the video
• The publishment date of the video
• The thumbnail image for the video (optional)
Once you obtain all of this valuable information, you can create your video sitemap using a tool like XML Sitemaps Generator. After generating your sitemap, you can submit it to Google via the Google Search Console.
#5: Adaptable Format of Files
If you want your videos to be accessible to as many people as possible, you need to make sure that they are in a format that can be played on various devices.
The best SEO practices involve using video files compatible with multiple operating systems and devices. There are a few different ways to ensure that your video files are accessible to as many people as possible.
One way is to create videos in multiple formats. For example, you could create a video in MP4 format for Windows computers and create an AVI version for people who use Macs.
Another way to make your videos accessible is to host them on a compatible website with multiple browsers. This way, even if someone is using an outdated browser, they will still be able to view your videos.
Finally, you should always post your videos where they can be easily found and shared. For example, you could post them on social media sites or video-sharing sites like YouTube. You can ensure that as many people see your videos as possible by following these best practices.
Final Thoughts
As we wrap up this article on video SEO best practices, we wanted to leave you with some final thoughts.
First and foremost, remember that SEO is an ongoing process. Just because you optimize your videos for YouTube today doesn't mean that your work is done forever. You must pay attention, keep an eye on your rankings, and adjust your strategy.
Second, while we focused on YouTube in this series, don't forget about other video platforms. There are great places to host your videos and reach new audiences.
Finally, consider working with a professional to get the most out of your video SEO efforts. An experienced Digital marketing company can support a better strategy for developing and executing winning marketing efforts to help you achieve your goals.
FAQs
1. What is video SEO?
Video SEO is a process of optimizing video content for search engine algorithms to appear higher in the search results. This includes optimizing the video title, description, tags, thumbnail, and other aspects to increase visibility on search engines like Google and YouTube.
2. Can videos improve SEO?
Yes, videos might help in improving SEO ranking. Videos might increase the amount of time users spend on your website. Users spending more time on your website is a positive ranking factor. Videos might also help increase the number of backlinks to your website, which is another important ranking factor.
3. Why is video SEO important?
Video SEO is important because it can help your videos to rank higher in search engine results pages. This can give your videos greater visibility and lead to more people viewing them. Optimizing your videos can ensure more people see them and potentially generate more traffic and engagement.
4. Are YouTube videos good for SEO?
Yes, YouTube videos can be good for SEO. Youtube videos that rank well in SERP can lead viewers to click on the brand's website. This will directly impact improving the rankings of your brand website in the SERP.
Also, embedding youtube videos can increase the time people spend on your site, which is also essential for SEO.