What is Video Overlay?
Overlays are simply on-screen elements—text, image, dynamic text, and shape—that you add on top of your original animation, either for effect or context.
As the name suggests, a video overlay or overlay video is a video layer incorporated on top of your original video—typically to provide a textured look to the final footage.
You always see video overlays in cinematic films and TV news channels. Anytime you see an extra layer of image, text, or video on existing footage, you are looking at an overlay.
Schedule a Demo with Our Video Expert!
Discover how Gumlet can help you build a cutting-edge video streaming infrastructure.
Why is Video Overlay Important?
Adding video overlays is not as complicated as it may seem. Video Broadcasters and Content creators typically use video overlay effects to:
Draw attention to the person doing the voice-over in a video by blurring or reducing the opacity of the background
Boost the cinematography of the footage with effects like snow, rain, light leaks, lens flares
Highlight text portions of a video using transparent overlay effects
The above effects can be achieved by using text, images, or video to overlay your videos to ensure a better user experience.
Other use cases include using overlays to make your videos pop or boost their interaction —which allows you to engage viewers.
Some of the most obvious ways in which overlays are used include
Adding static or dynamic text on a video.
Blend two or more video clips to create one composition.
Overlaying selected areas of a video with video clips or pictures.
How to Overlay a Video on a Video?
Video overlay effects, also known as picture-in-picture (PiP) effects, are used to insert a video clip on top of your original footage so that both videos can play simultaneously.
Any time you come across an instructional video playing a mini video clip in one of the corners of the screen, you are seeing an overlay effect in action.
You'll find a host of video editing tools online, for example - (Flexclip, Veed or ssemble) which allow you to add stunning overlays to videos in a matter of seconds. Using this overlay software, video creators or broadcasters can add as many overlay elements as needed and still achieve the sleek and professional-looking finish they desire.
Simply launch the tool and upload your video footage. You'll find options to add your preferred overlay video or an overlay effect (like rain, snow, lens glare, etc.) using the Overlay option.
You can choose the length and size of your overlay element and also decide where on your video it will be placed.
How to Overlay a Picture on a Video?
Overlaying pictures on a video is typically done for branding or contextual purposes. It makes your video instantly more engaging and interactive. Whether you need to watermark or brand your video or create an interactive image video overlay (pin a poll, quiz, or tweet), you can easily achieve the effect you are going for using free video overlay software.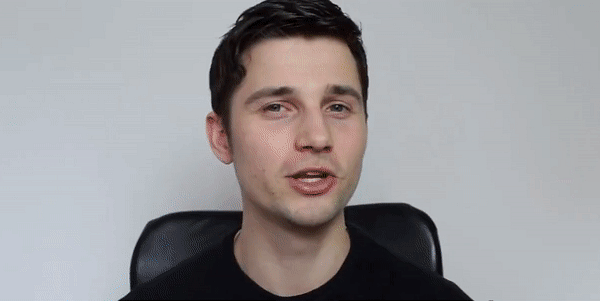 All you have to do is fire up any editing tool like Wondershare Filmora, Clipchamp, Adobe Premiere Rush, PowerDirector 365, etc.
Add the URL of the image you want to insert in the Image Overlay/Watermark option.
Once your image is added, you have the freedom to control where it will be placed and during which parts of the video it will appear.
How to Overlay Text on a Video?
Text overlay is simply text superimposed on your video footage for viewers to be able to read along while they watch your video.
Text overlay is a key element of design—especially for an audience that prefers to watch videos with the sound off.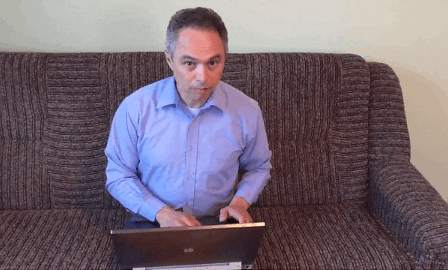 If you are a video broadcaster or a media company, it's a good idea to include value-based text in your videos to make them more user-friendly and optimize them for higher conversions on social channels. Find out more about video analytics and how it can help broadcasters increase video engagement.
You can do so in a few simple steps using good video editing software:
Launch the app and import your video.
Once your video is on the timeline—appropriately cropped and trimmed—locate the frame where you wish to add a text overlay.
Add your pretext and adjust its duration, text font, size, color, placement, and motion.
—and you are done!
When adding text overlays, there are certain things to keep in mind—. Here are 3 best practices:
Word count: If you have a voice-over in your video, instead of providing word-for-word captioning, you can simply draw focus to your key message (think of using bold or italics to emphasize the keywords in blog posts).
Duration: Ensure the text remains on the screen long enough for readers to read it comfortably without feeling rushed.
Text style: Create a distinct contrast between your video and text for maximum attention-grabbing. Make sure to masterfully use colors, motion graphics, alignment, etc
Different Types of Video Overlay Effects
A range of creative techniques can be used to make the focus points of your content more explicit and draw widespread attention. For example, blurring the background and using a gradient fade or tinted overlay to create an artistic contrast between your assets and visual media.
Here's looking at some of the most distinct and stand-out effects you can use to achieve your desired results.
Transparent video overlay
A simple yet exceptional technique, transparent video overlay is simply content placed on partially transparent design elements. This is typically done using shades of black or white, but you can also use your brand colors or other vibrant colors to achieve the best contrast.
Transparent video overlays make any text on your videos instantly more readable, plus they enhance your branding—making it appear more creative and appealing.
Snow overlay video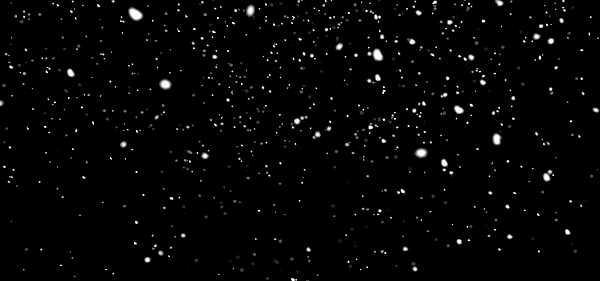 Snow video overlay is a distinctive effect you use to add a "Christmassy" mood to your content and make or look as if it's snowing. This is typically done by brands around the holidays or to slightly twitch the weather conditions of a video if they aren't what you hoped for—or simply to give winter vibes.
Rain overlay video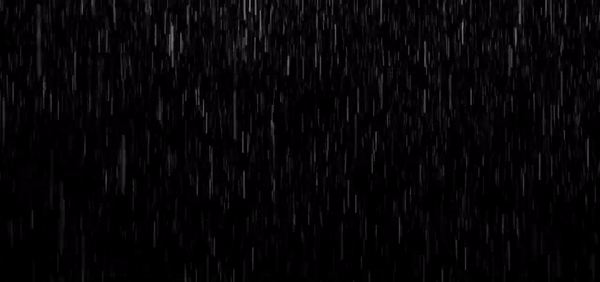 Whether your next project is set against a stormy night background or you are looking to create a light, romantic rainfall vibe, you can use the rain overlay effect to add some purposeful water in your next video and wow your audience.
Rain overlay video is another gorgeous effect in the weather category. From bubble-like raindrops falling rapidly at the camera to thick sheets of rain spattering in the background, you can take the visual quality of your footage to the next level with the numerous different rain overlay effects in the market.
Confetti video overlay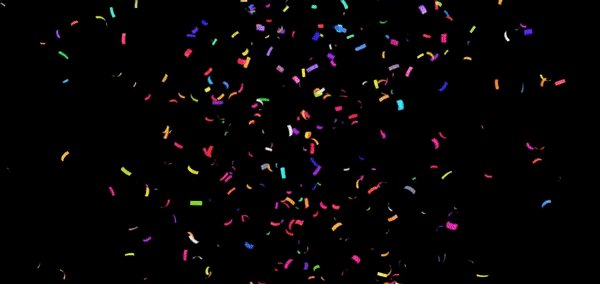 Confetti video overlay is a stellar effect to enhance any celebratory or festive content. After all, it's hardly a celebration without confetti, is it? Add happiness and cheer to your special event.
What Makes Overlay Video so Popular for Businesses?
In the current digital age where attention spans are becoming increasingly limited, brands have a difficult time capturing and holding an audience's attention. It presents a herculean challenge for content creators vying for significant readership and viewership.
The majority of videos are streamed via social media while on the go—and most of the time, users don't even switch the sound on! (Roughly 85% of Facebook videos are watched on mute). Imagine the missed opportunity if you didn't have the good sense to superimpose text or picture overlays to compensate for the lack of sound in your video.
Yes, the answer to taking engagement and conversions to a whole new level is the masterful use of video overlays.
Here's why video overlays are such a popular tactic among businesses:
Ensures top-notch user experience: For decades, brands' ad-serving methods have been intrusive and disruptive of the viewing experience —causing ad fatigue among viewers. However, video overlays allow you to display ads without necessarily interrupting users as they stream your content. This mindful, less-invasive, and contextual usage of video overlays helps boost user experience—which in turn maximizes ad revenue and customer retention.
Drives conversions: You can use overlays as a storytelling tool to create amazing, compelling videos that keep your audience hooked from the beginning to the end. For instance, by adding text overlays to drive attention to your key message and call to action, you can do video optimization for more click-throughs—which gives you a better chance of securing conversions.
Boosts interactivity: With overlays allowing you to seamlessly incorporate interactive elements like polls, backstories, tweets, discounts, etc., you have the option to push sponsored content as you engage with your audience. Studies show that interactive overlays posit higher ad recall and can help improve engagement metrics for brands.
Overlay Video: Customizing is Everything
You are probably aware of video editing software like Movie Maker, which allow you to place on-screen elements onto your existing video. All you have to do is add your original video to the Timeline and select an overlay from the Effects section, and Add it to Timeline.
With video editing software, you can place videos and pictures on top of each other, overlay them side by side or diagonally—the choice is yours.
You also have the option to adjust the transparency of the layer for a clean and elegant effect. You'll find a range of video overlay effects and templates that can be customized completely to create stunning-looking, personalized content.
How Can I Add Overlays to Online Videos?
For Video Content Publishers, If you are looking to add Text or Picture Overlay on your videos. You can opt for Online video streaming services or platforms, which we surely make your video more engaging with overlay features.
Here's how you can use Gumlet to add overlays to your online video: Below are the parameters required to add an overlay on a video.
Image Overlay/Watermark: You can overlay/watermark an image by providing the image URL. Gumlet also gives the ability to control the place where you would like the watermark to show in the final video.
Text Overlay: Text overlay allows setting any text as an overlay on the video. Font size, color, font face, and position can be fully customized to suit your needs.
You can also check out more crop & overlay parameters to improve video overlay.
Overlay Video Editor - Tools
For Video Content Creators, Adding an overlay to a video may seem tricky, but if you have the right software can help you out. Here's looking at some of the best overlay video editor tools you can try out:
PowerDirector is a cutting-edge video editor which offers the entire gamut of video editing functionalities to users. This video overlay app doesn't just come packed with numerous overlay options, effects, and colors but is also beginner-friendly and affordable.
Adobe After Effects is a leading video editing software known for its Hollywood-grade motion graphics and visual effects. The software comes with built-in, high-quality templates which can be customized endlessly to create unmatched visual effects. It includes weather effects such as snow, rain, light rays, and so on. However, Adobe After Effects is a high-end video editing tool typically used in big-budget productions—so if you don't have the budget or skill it demands, we don't recommend using this program.
Conclusion
If you are looking for ways to make your videos stand out from others, the easiest technique is to incorporate overlays into your edits for studio-quality results.
Gumlet is a new-age, all-in-one media delivery software that packs a ton of customizable video editing features to help you incorporate realistic and high-quality effects into your video. It is an industry-grade platform that offers image and text options to add professional-grade overlay or PiP effects to your video in a few clicks.
FAQs
1. Why should we apply text overlays in videos?
Text overlays help to emphasize key points, draw attention to a call to action, or provide more information about the video topic. They are a great way to convey important information to viewers and engage them effectively.
2. Can you overlay video in PowerPoint?
Yes, you can overlay a video in PowerPoint. To do so, click on the Insert tab at the top, select Video to the far right, and finally, select Video from File. Next, embed the inset video in the main video.
3. How to overlay audio on a video?
Open a video editing application. There are many options available, such as Adobe Premiere Pro, iMovie and Final Cut Pro X.
Import the video clip and audio clip you want to use into the project.
Drag the audio clip onto the timeline above the video clip.
Adjust the volume of the audio to make sure it's audible.
Export and Save the project to create the final video.
4. What is video overlay ads?
Overlay ads are digital ads that appear as an overlay over an existing video. They usually consist of a small banner ad that appears at the bottom of the video screen. They are usually semi-transparent and designed to not disrupt the viewing experience.