We at Gumlet thrive to make it ridiculously easy for everyone to serve responsive and most optimised images. We know that it can bring benefits in terms of saved bandwidth for website owners, faster page loads for end-users and better SEO ranking for your webpages.
Taking our mission further, we are excited to announce that Gumlet now has multiple image processing facilities across the globe. This means that responsive images will load faster and our service will be even more reliable with multi-datacenter fault tolerance.
We have launched total of 3 image processing facilities earlier this month.
Bengaluru, India
Frankfurt, Germany
San Francisco, USA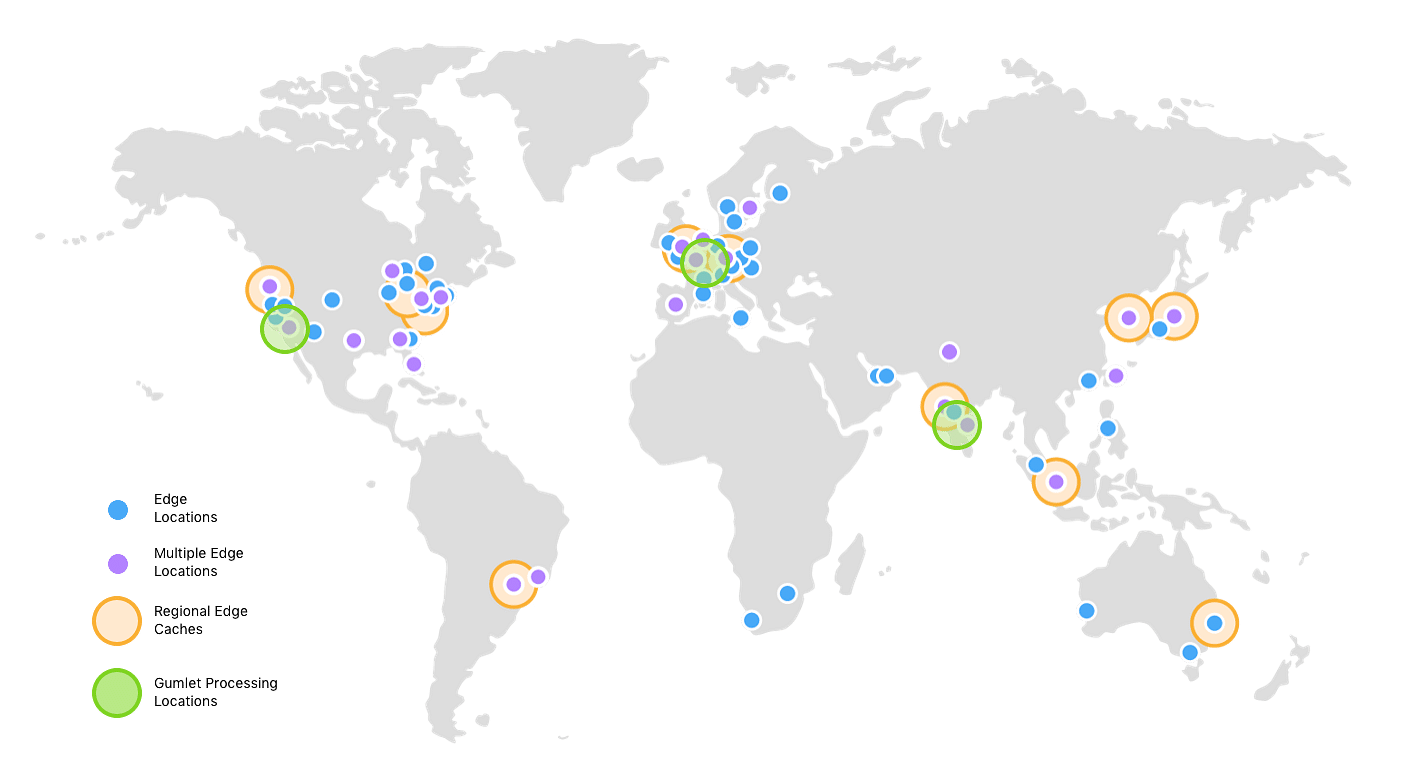 This new distributed system has multiple advantages.
Faster image fetch
Images will be fetched from closest location to the processing facility. This means if you have images stored in US region of S3 bucket and your users are in USA region, the image processing facility will fetch master image from the US bucket which reduces latency.
Faster delivery
Your images will be delivered from closest location to your users which further reduces network latency and improves response time. If you are in Europe or US region, you would see huge improvement in transformation response times.
Fault tolerance
We have configured the image processing facilities as individual systems which means if service in one region goes down, there is an automatic failover to other regions and the image delivery is not impacted. This improves reliability of Gumlet and helps us deliver way more than our SLAs.
How do I use the new system?
You don't need to make any changes to take advantage of this new infrastructure. Gumlet will automatically select closest processing location for your users and serve optimised images from that location. In fact, your images are being served from this distributed system since last few days!
We are working hard to bring more features like Google Storage and DigitalOcean Spaces support as well as Custom domain support. We are also upgrading our caching infrastructure to make it more scalable and responsive. If you have any feedback, please feel free to reach out at support@gumlet.com