After successfully launching our video platform in January, we have been working to make it more feature-rich and intuitive for all of you in the last few months. Let's jump right in!
DRM 🔐
This was one of the most requested features. DRM support is now available across all devices on the planet. We support both Widevine and Fairplay DRM to protect your content. These are the same systems used by Netflix and Amazon Prime to protect their content.
The entire complexity of DRM is abstracted away. We give you a single switch in the profile section of our dashboard to enable it. Turn it on and start encrypting your videos with DRM.
Dashboard v2.0 🖥
We have made design changes to our dashboard to make it more intuitive. The sidebar now comes with different sections for our products, making it more organized and easy to navigate. All visual elements are revamped to bring clarity and simplicity to the dashboard. We have also added dark mode support to our dashboard! 🌙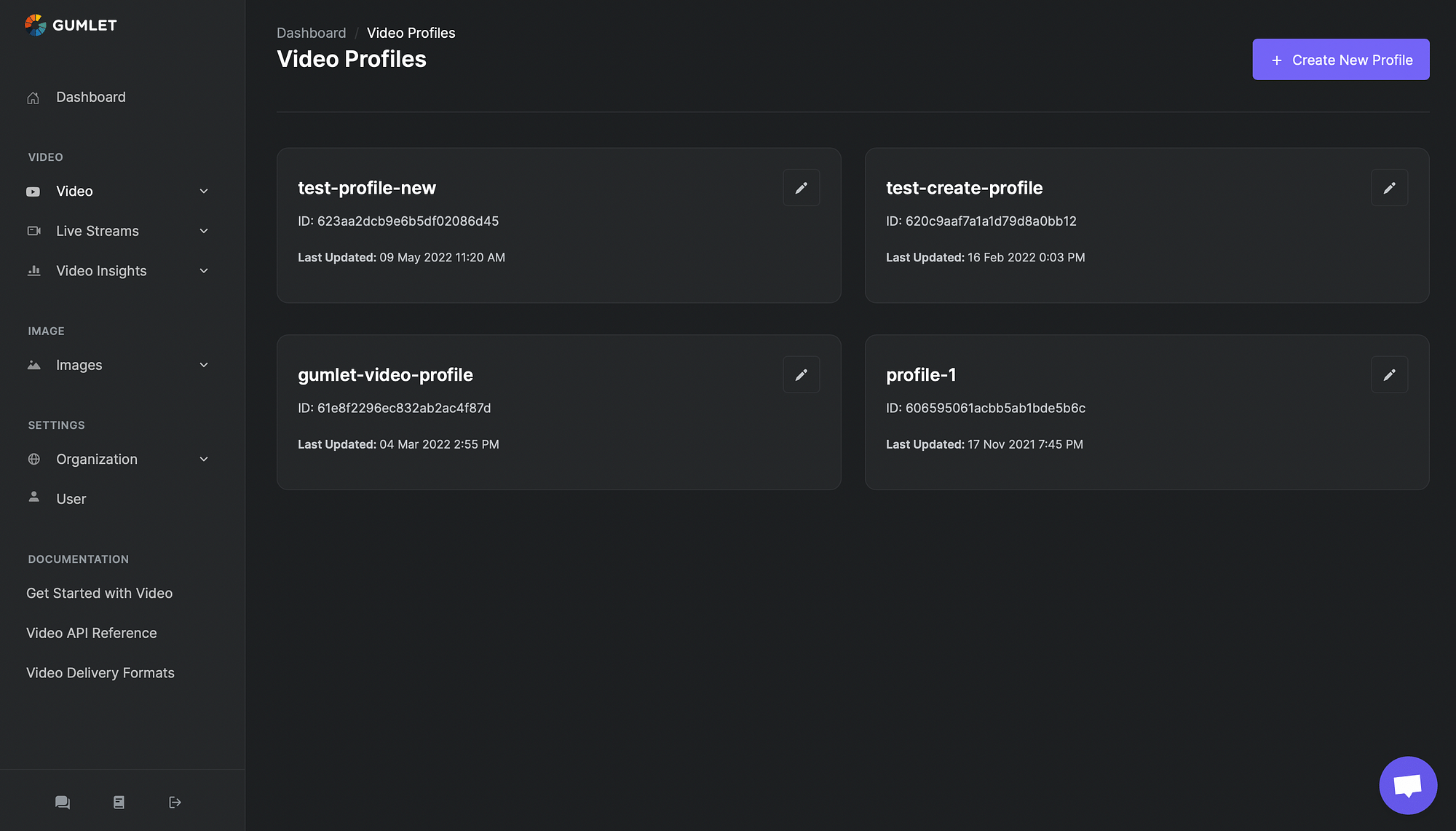 Upcoming Invoice Details 💳
The new dashboard now has more details about upcoming invoices and your current pricing plan. Head over to the billing section to get a complete picture of your expected costs, even before the end of the month.
Signup / Login with Microsoft 🖱
We now support Microsoft accounts to log in or signup to Gumlet with a single button click. This update brings the three most used single sign-on systems (Google, Microsoft, and Github) to Gumlet.
Auto Generate Subtitles 💬
We all know generating subtitles is tedious, but at the same time, they dramatically improve user experience. Moreover, if you serve users in other geographies, generating correct subtitles for their language becomes very important.
It's now possible to automatically generate subtitles on Gumlet. Just select input audio language and choose the languages in which you need subtitles. We will do the rest!

Video Insights 📈
Video Insights is now out of beta and ready for production! We have an incredibly intuitive UI to explore every aspect of video engagement, experience, and latency. We have player SDKs for nearly all platforms used globally to simplify developers' lives. It's now as easy as putting a few lines of code to get industry-standard reporting of your video performance, which only takes a few minutes.
Did we mention that Video Insights is FREE for up to 1 million minutes of tracking per month?
Third-Party Integrations for Insights 📊
We understand the necessity to get all your product data in a single place. Keeping this in mind, we have launched third-party integrations so that data can flow to other analytics tools.
We already support Segment, Mixpanel, Amplitude, and Google Analytics. Head over to the third-party integration section on docs to know more.
API for Insights
You can now access all the data stored on our platform with REST APIs. Accurately display video views or playback times to your viewers with easy-to-use APIs.
Startup Credits Program 💰
Videos are undoubtedly the most loved medium to distribute content. However, it can get tricky and expensive for startups to stream videos. We want to help everyone deliver the best video experience to their end-users by removing complexity and increasing accessibility.
Keeping this in mind, we are thrilled to launch the Gumlet Startup Credits program.
Qualifying startups get 75% off  for up to 1 year.
Other Product Improvements ⚡️
HTTP/3 Support
HTTP/3 brings massive improvements in performance for all users. You can read how we made video loading 10% faster for all of our users in this blog.
New Storage Types for Origin
We have added Linode, Azure, and Backblaze support for the original image or video storage.
DASH and HLS Streams
We now automatically generate both HLS and DASH streams with a single call-back URL. We just wanted to ensure that your videos can be played universally without disruption.
You never have to worry about Android or iOS compatibility again with this addition!
VAST Tags in Gumlet Player
We have added support for the VAST tag for Gumlet's embedded player. You can now monetize your videos easily with this added feature.
That's a wrap for now! Keep your feedback flowing, and we will continue to bring more updates and features your way.  🌼