What is a WMV File?
WMV (Windows Media Video) is a well-known video file format developed by Microsoft. Due to its small file size and high video quality, it is widely used for online video streaming and downloading. With its efficient compression algorithm, WMV files are used for web-based video content, video presentations, and even high-definition movies.
Schedule a Demo with Our Video Expert!
Discover how Gumlet can help you build a cutting-edge video streaming infrastructure.
What is an MP4 File?
MP4, a short form for MPEG-4 Part 14, is a versatile video file format that is widely used for storing and transmitting multimedia content. It is well-known for its high video and audio quality while maintaining a small file size. MP4 files are popular for online streaming, video-sharing platforms, and portable media players due to their high compression capabilities.
WMV vs. MP4: Key Differences
| Differences | WMV | MP4 |
| --- | --- | --- |
| Developed by | Microsoft | Moving Picture Experts Group (MPEG) |
| File Extension | .wmv | .mp4 |
| File Size | Usually larger | Typically smaller |
| Quality | Can offer high-quality video and audio | Can provide high-quality video and audio |
| Editing Capabilities | May have limited compatibility with video editors | Compatible with most video editing software |
| Platform Support | Mainly supported by Windows-based software and devices | Supported by a wide range of platforms, including Windows, macOS, Android, iOS, etc |
| Popular Usage | Commonly used for streaming and playing videos on Windows devices | Widely used for online streaming, video-sharing platforms, and multimedia devices |
Top 3 Tools to Convert WMV to MP4
Veed.io
Veed.io is a versatile online video editing and conversion platform that offers a seamless WMV to MP4 conversion experience. Follow these steps to convert your WMV files to MP4 using Veed.io:
Step 1: Visit the Veed.io website and click on the "Choose WMV File" button to select your WMV file from your computer.
Step 2: Once the file is uploaded, choose "MP4" as the output format and click on the "Convert File" button to initiate the conversion process.
Step 3: Once the conversion is complete, you can download your MP4 file. You can also edit your videos by adding text, auto-subtitles, etc.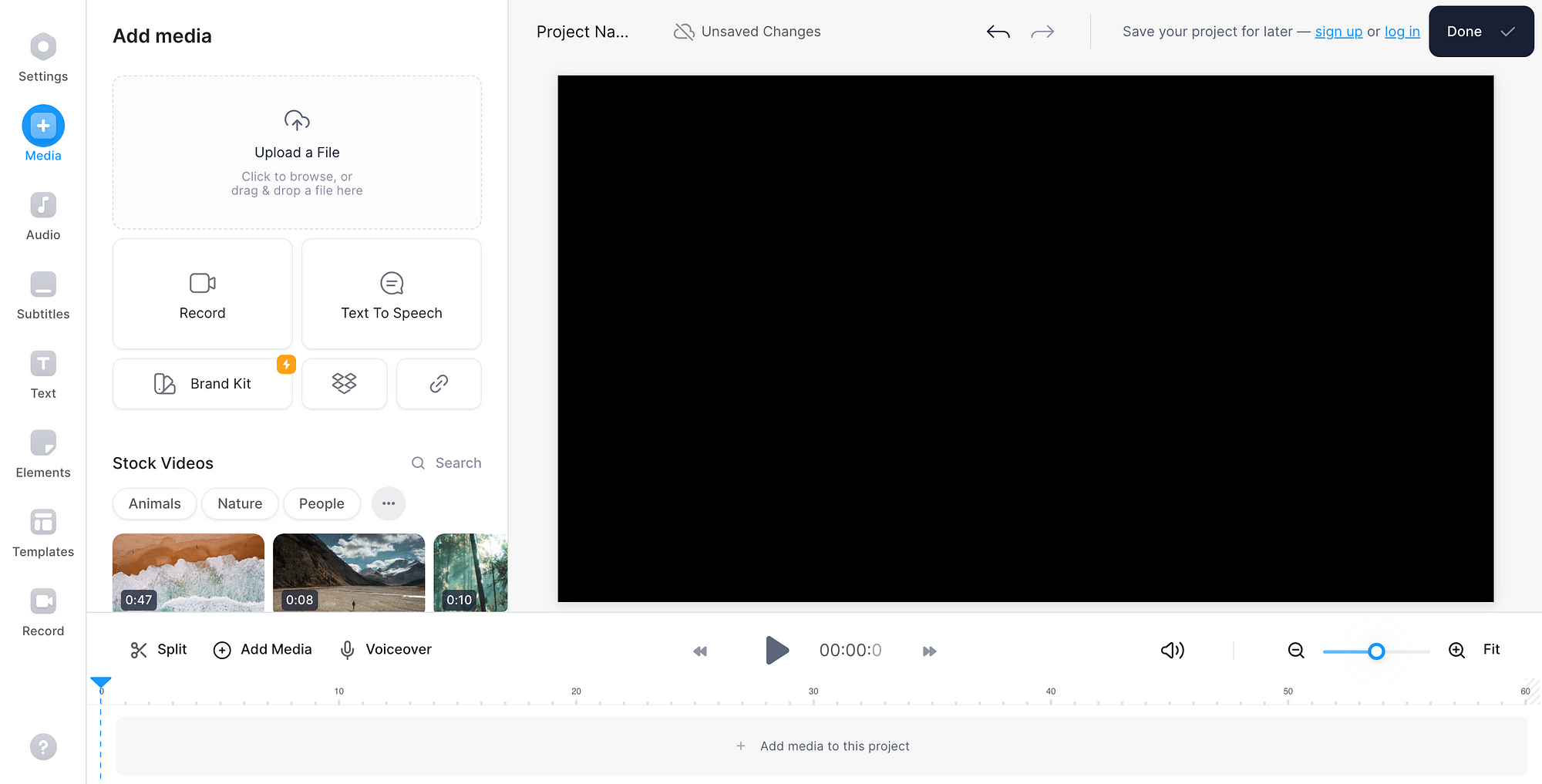 Adobe
Adobe is a powerful tool that provides professional-grade video conversion capabilities. Here's how to convert WMV to MP4 using Adobe:
Step 1: Launch the website and upload the WMV file to be converted. Videos of up to one hour in length can be converted.
Step 2: Your video will be converted automatically. You can also preview your video, cut it, and mute it if necessary.
Step 3: Download your MP4 video.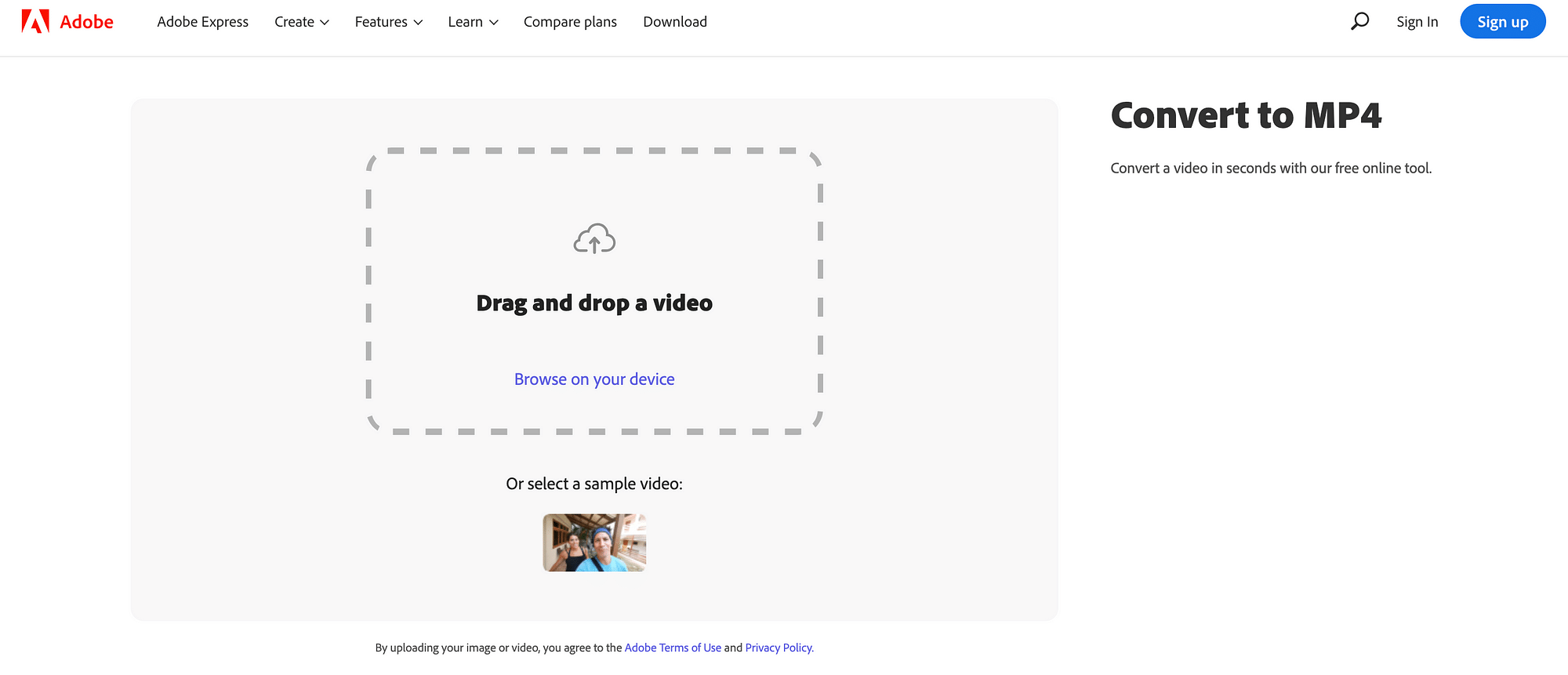 Online Converter
Online Converter is a user-friendly web-based tool that allows you to convert WMV to MP4 without the need for any software installation. Here's how to use Online Converter for the conversion:
Step 1: Go to the Online Converter website and choose the "WMV" conversion option.
Step 2: Click on the "Choose File" button to upload your WMV file. You can upload files up to 200 MB.
Step 3: Start the conversion process by clicking on the "Convert" button. Once the conversion is complete, you can download the MP4 file.

Why should you convert WMV to MP4?
Greater compatibility: MP4 is a popular format that can be played on a wide range of devices and gaming consoles. Converting WMV files to MP4 ensures that your videos may be readily viewed and shared across several platforms with no compatibility issues.
Enhanced compression: MP4 offers more advanced compression algorithms compared to WMV, resulting in smaller file sizes without compromising video quality.
Seamless web integration: Converting WMV files to MP4 enables seamless interaction with online platforms, video-sharing websites, and social media networks, allowing you to effortlessly share and maximize the reach of your videos.
Conclusion
Converting WMV to MP4 is a practical solution for improved compatibility, enhanced compression, and seamless integration with a wide range of devices and platforms. The top tools suggested, such as Veed.io, Adobe, and Online Converter, give simple and effective methods for converting WMV files to MP4. Whether you're a professional video editor or simply a user looking to share videos online, these tools offer the flexibility and quality you need.
FAQs
Q1. Which is bigger MP4 or WMV?
WMV files tend to be larger compared to MP4 files due to differences in compression algorithms.
Q2. What is the disadvantage of WMV?
One disadvantage of WMV is its limited compatibility with non-Windows platforms and devices. It may not play smoothly or at all on Mac, Linux, or mobile operating systems. Additionally, WMV files may have lower overall video quality compared to some other modern video formats.
Q3. Is WMV good for YouTube?
YouTube does support WMV files. It is advisable to convert WMV files to a more widely accepted format like MP4 before uploading them to YouTube for optimal playback and compatibility.
Q4. Can I convert WMV to MP4 without losing video quality?
Yes, it is possible to convert WMV to MP4 without significant loss in video quality. By using the right conversion tool, you can ensure a seamless conversion process that preserves the original video quality. However, it's important to note that some loss in quality may still occur due to the inherent differences between the WMV and MP4 formats.